Protection for the Unexpected
Accidents are the third leading cause of death in America. And while most of us take care to avoid unintentional injury, we can't eliminate all risks. Accidents happen, so be prepared for them. With the Premier Accident Group Insurance Plan you can supplement your overall insurance protection with coverage that provides a lump sum payment for accidental death or dismemberment over and above what might be paid from your life, health, or disability coverage.
Guaranteed Acceptance
If you are an eligible physician under age 70, you cannot be turned down for this valuable protection. No medical exam or health history is required. You can select a benefit amount of $500,000, $750,000 or $1 million. Physicians receive a 5% rate reduction. AMA members receive a 20% rate reduction.
Family Benefits
Your eligible spouse/domestic partner and dependent children are also guaranteed this protection, with a benefit that is a percentage of yours. Add just your spouse/domestic partner, and he or she will be insured with 50% of your benefit. Add just your children, and each will be insured with 15% of your benefit. Add both your spouse/domestic partner and children, and your partner will be insured with 40% of your benefit; your children 10% each.
Benefit Reduction: A member's or spouse's accidental death and dismemberment full benefit amount will be reduced by 75% on the date the member or spouse attains age 70.
Paid in Addition to Any Other Insurance
Full benefits will be paid for a qualified event no matter how much you collect from any other insurance—life, health or disability income protection.
Benefits can be used for any purpose and all covered insureds are covered anywhere in the world.
Personal Service From Our Insurance Specialists
As a physician, your schedule can be very demanding and carving out time to address your insurance needs might be challenging. Our Insurance Specialists are here to help make that process easier and to help you select the life insurance coverage that meets your unique needs.  Our specialists are non-commissioned, salaried employees and have no sales quotas to meet. Their sole purpose is to serve you.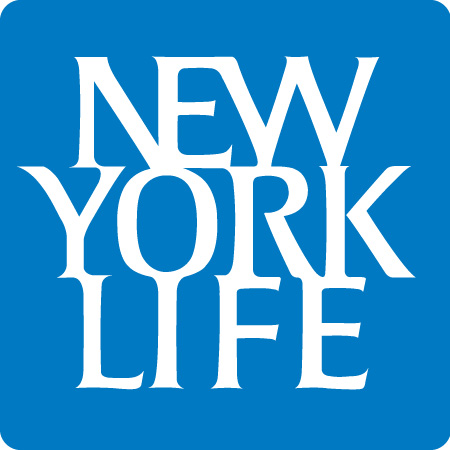 Underwritten by:
New York Life Insurance Company
51 Madison Avenue, New York, NY 10010
On Policy Form GMR-FACE/G-30691-0
Under Group Policy No. G-30691-0
NEW YORK LIFE and the NEW YORK LIFE
Box Logo are trademarks of New York Life Insurance
Company. Other trademarks are the property of their
respective owners.
Enroll By Mail
Select your state to download an application to apply by mail.
Which Product May Be Right For Me?
Selecting the right insurance products can be confusing. Browse lists of products for physicians at different points in your medical career, or talk to an Insurance Specialist for more specific guidance and assistance.
Why AMA Insurance?
Our insurance reflects the unique needs of physicians. As a subsidiary of the American Medical Association (AMA), we tap into the power of over one million physicians to offer you specially negotiated benefits from top insurance companies.