Entering Residency? Time to Start Building Indispensable Financial Firewalls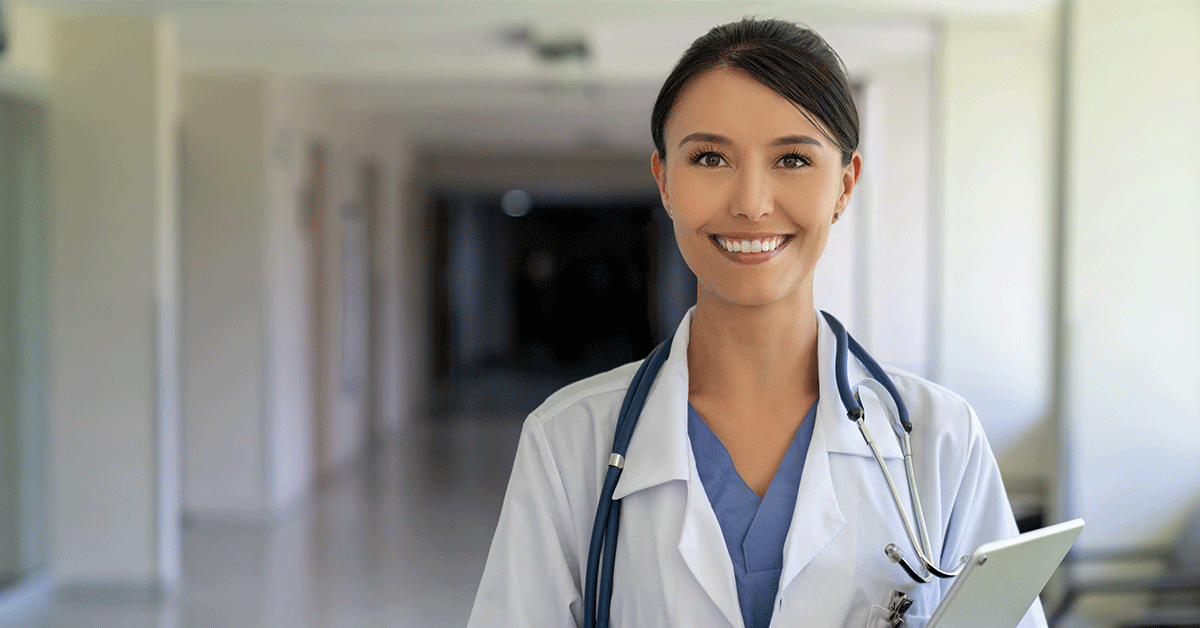 After years of investment in becoming a physician — personal and financial — you've finally reached an important milestone: residency. Now, it's time to give some serious thought to protecting your financial future with insurance.
You have obligations. You may be carrying well over $200,000 in student loan debt,[1] and there are housing, food, childcare, and other expenses to consider. Yes, you can look forward to years of relatively high income, but those years have not started yet.
You may be asking yourself if you can afford to add insurance costs at this time. But the real question is, 'Can you afford not to?' How long could you handle living costs and loan payments if you were not able to work?
Perhaps you already have disability coverage through your employer …
You may have disability insurance in your employee benefits package, but take a careful look at the terms. Check to see how far it will go to protect you and your family if your career and earnings were interrupted by a long-term illness or an incapacitating accident.
Important questions to ask yourself:
How much of my salary will it replace? Usually employer-provided disability insurance covers only 50-60% of salary. Would that be enough to cover your current obligations?
Will I owe tax on the disability payments?
If the employer pays the premium, you will owe federal income tax on the benefits paid to you. If you pay the premium with after-tax dollars, the benefits may not be taxable. Your tax advisor can give you more information on this, including whether disability benefits are taxable in your state.
Will benefits end when I am able to do work of any kind?
That is a frequent provision of disability insurance coverages, and it is problematic. As a physician you are better served by coverage that pays as long as you are unable to perform the work you have been trained for, but many employer plans do not accommodate this. Your best option is an 'own-specialty' policy that pays benefits if you are unable to perform the activities of the medical specialty you have trained for.
I don't plan to be a resident forever. What happens to my disability coverage when I complete this residency?
If you change employers or go into private practice, you will very likely lose your current employer-provided coverage. But personal disability insurance can stay with you, and even transition along with you.
You might also consider disability policies that are customizable. For example, there are policies that allow you to increase the benefit amount as your income increases without health questions or checkups. You can add riders that specifically cover student loan payments. An insurance professional who understands the financial needs of physicians at all stages of their careers can be a valuable resource — and not just for disability insurance.
What about life insurance?
As you are entering this new phase of your medical career, this is also a good time to review your life insurance needs. Life insurance is also a frequent component of an employee-benefits package, but it's usually not portable, and it's probably not sufficient to cover your family's needs for an extended period of time.
Again, an insurance professional specializing in financial protection for physicians and their families can help you craft a life insurance portfolio that aligns with your family's needs today, what they'll need tomorrow, and your budget.
Term or whole life?
Term life insurance offers the most death benefit for the premium paid. It can be an economical choice especially for help in paying off a mortgage or providing funds for kids' college education. However, whole life insurance, which does not expire, and which accumulates cash value may satisfy many additional objectives in your overall financial plan.
The time to buy? Now.
While it is tempting to say, 'Life insurance can wait until later,' that thinking can be very costly.
The best time to buy life insurance is now — while you are young and in good health. Every birthday that passes will increase your cost. And there could be changes to your health that will limit your ability to qualify in the future.
Think of insurance as a firewall for your family's financial security. An insurance specialist who understands your needs as a physician will help you make your insurance firewall strong and protective.