Frequently Asked Questions
I already have disability insurance through my employer. Should I still consider this insurance?
Yes, for three reasons:
First, the monthly benefit amount paid through employer-sponsored disability insurance is likely to be taxable, reducing the true amount of protection the coverage provides. In contrast, the benefits of this policy could be free of income tax when you pay the premiums with your own, after-tax dollars. Consult your tax advisor.
Second, over time your income has probably increased, and the level of protection you now carry may no longer be enough to help cover the living expenses that would continue should you become disabled. Using this policy to increase your total coverage can help you avoid having to deplete savings and investments intended for other purposes, including retirement.
Third, unlike many employer-provided policies, this coverage is yours to keep without interruption, even if you change jobs or become self-employed. This policy adds an extra layer of protection that you control and it can move with you throughout your career.
What does "Own-Specialty" coverage mean?
Some disability insurance programs limit their definition of 'total disability' to the inability to work in any occupation. This means you might not be eligible for benefits if you are sick or injured but still able to work in another profession.
Others may include an own-occupation definition of disability, meaning that you might not be eligible for benefits if you were able to perform any physician job in the field of medicine, even though you were no longer able to carry out the duties and responsibilities of your medical specialty.
This coverage contains a preferred definition of disability, called "Own-Specialty", that is so important for physicians. It means you are eligible to receive benefits if you're unable to perform the duties of your own medical specialty; not just any job or some other job in the medical profession.
However, you can enhance the protection of this coverage by choosing the "True Own-Specialty" definition of disability to allow you to collect full benefits if you choose to return to work in another occupation, regardless of the income you earn.  Additional cost applies.
How does this policy define "Totally Disabled"?
You will be considered Totally Disabled if you are unable to perform the material and substantial duties of your medical specialty as a result of a covered illness, injury or organ donation, and are not gainfully employed in an alternate, comparable occupation. If you choose the "True Own-Specialty" definition of disability, you will be considered totally disabled, after the waiting period, if you are unable to perform the material and substantial duties of your medical specialty as a result of a covered illness, injury or organ donation. During the waiting period, you will be considered totally disabled if you are not working in any occupation. House or hospital confinement is not required to be eligible for benefits, but you must be under the care of a physician.
Total disability is presumed, and the waiting period waived, if you experience total and irrecoverable loss of the ability to speak, hearing in both ears, sight of both eyes, loss of use of both hands or feet or one hand and foot.
Is membership in the AMA required?
No. Membership in the AMA is not required to apply. AMA members will have their annual policy fee waived.
Why should I apply for coverage through AMA Insurance?
Since 1988, AMA Insurance has offered high-quality coverage designed to meet the unique needs of physicians nationwide. We can take advantage of the buying power available to America's over one million physicians to secure attractive rates and physician-focused coverage you won't find anywhere else.
This coverage provides physician-exclusive rates to help keep the cost attractive, even for significant amounts of coverage. AMA-sponsored disability insurance has been protecting physicians for over three decades with solid, dependable coverage at physician-only pricing.
How much coverage can I apply for?
Physicians under 55 may apply for up to $15,000 in monthly benefits. Physicians age 55 to 60 may apply for up to $5,000 in monthly benefits. The maximum amount that can be issued depends on your earned income and other disability insurance you have in force, if any. Monthly benefits from this policy, when added to any other disability insurance in force or applied for, cannot exceed 66 2/3% of your monthly pre-tax income or $30,000, whichever is less.
What does "waiting period" mean?
The waiting period is defined as the period of time from the start of total disability during which no benefits are payable. Benefits are not payable if you work in any occupation during the waiting period.
Is the monthly benefit sent to my health care providers?
No. This insurance is designed to help replace your income while you're unable to work; the money is sent directly to you, and you may use it any way you wish.
How long will my benefits last?
That depends on your age at the time the disability begins. If you are disabled before age 62, benefits under this policy are payable up to age 67. If you are disabled at age 62, benefits are payable for up to 60 months. From age 63 to 69, the benefit period is reduced in six-month increments, depending upon your age at the time the disability begins. From age 70 to 75, benefits are payable up to 12 months.
If you are disabled due to mental, nervous or emotional disorders before age 69, benefits under this policy are limited to 24 months. At age 69 and 70, benefits are limited to 18 and 12 months, respectively. This limitation does not apply to any period in which you are institutionalized in any treatment facility.
What if my health declines? Will my rates go up?
You can never be singled out for a rate increase or have your coverage canceled due to your health. You are also assured that your rates will never increase as a result of the number of claims you've made.  The insurance company can only change premium rates on a class-wide basis. For example, a 'class' may be a group of insureds in the same age group. Rates may vary by state of residence.
What if I apply now and then change my mind?
Once your application is approved and coverage is issued, you'll receive a Certificate of Insurance. Then you'll have 30 days to decide if you're completely satisfied with your coverage. If you decide this coverage isn't right for you, return your Certificate, without claim, within that 30-day period and your coverage will be invalidated, you will be sent a full refund and you'll be under no further obligation.
Do I have to pay my first premium when I apply?
No. You don't need to send any money until you have been approved for coverage. Your first premium notice will be enclosed with your Certificate of Insurance.
What is medical underwriting?
Medical underwriting is a process used by insurance companies to determine your health status when you're applying for insurance, in order to decide whether to offer you coverage, at what price and with what exclusions or limits.
Note: when applying for insurance, your information may be shared with other insurers through MIB, LLC (formerly known as Medical Information Bureau). MIB is a not-for-profit membership organization of insurance companies which operates an information exchange on behalf of its members to assess an individual's risk and eligibility during underwriting.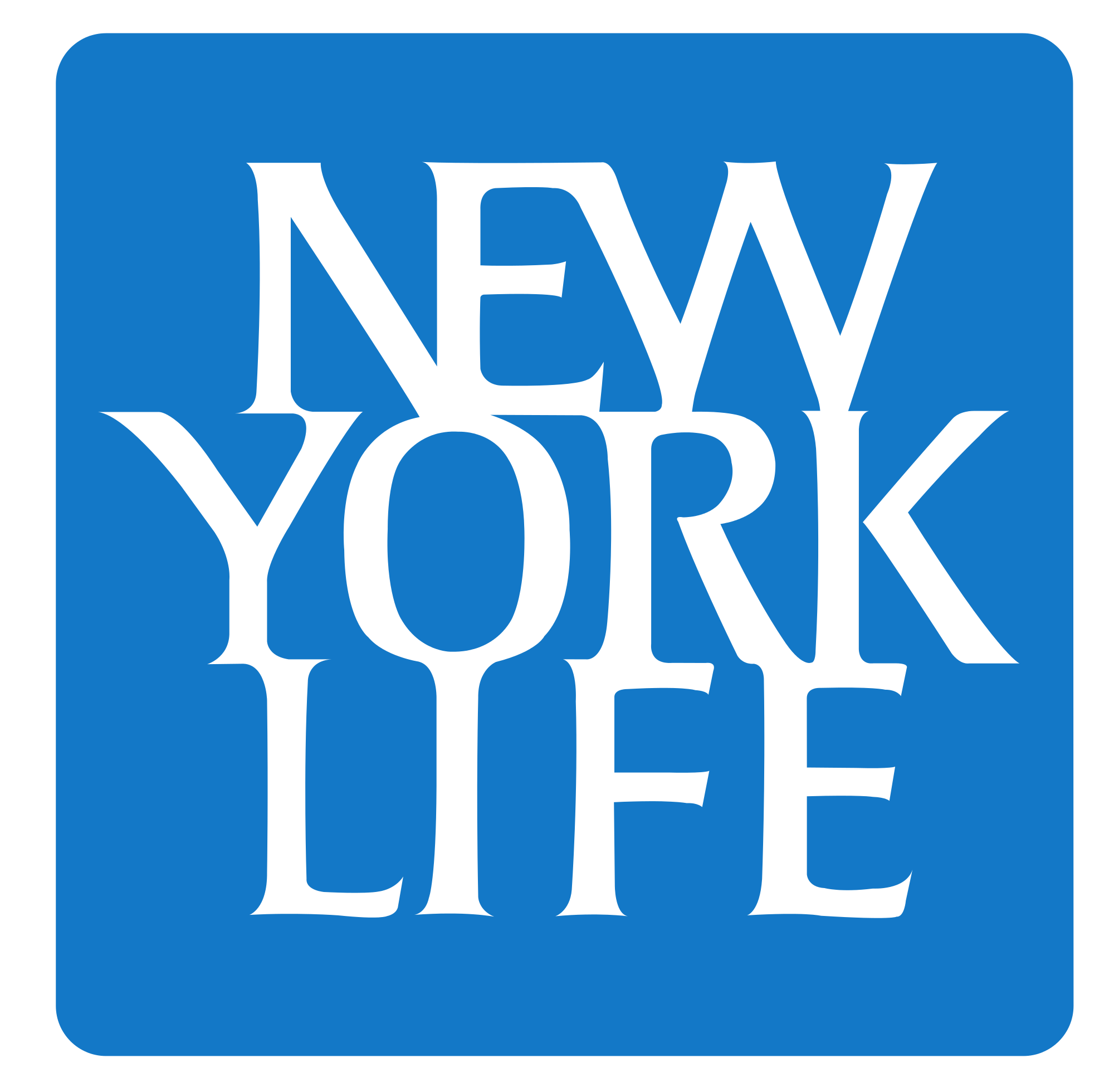 Group Disability Income Insurance is Underwritten by:
New York Life Insurance Company
51 Madison Avenue, New York, NY 10010
On Policy Form GMR-FACE/G-30641-0
Under Group Policy No. 30641-0
NEW YORK LIFE and NEW YORK LIFE  Box Logo are
trademarks of New York Life Insurance Company.  Other trademarks are the property of their respective owners.
This website explains the general purpose of the insurance described, but in no way changes or affects the policy as actually issued. In the event of a discrepancy between this website and the policy, the terms of the policy apply. All benefits are subject to the terms and conditions of the policy. Policy underwritten by New York Life Insurance Company. Exclusions, limitations, reduction of benefits and terms under which the policy may be continued in full or discontinued are detailed in the Certificate of Insurance issued to each insured individual and complete details are in the Group policy issued to the policyholder. This program may vary and may not be available to residents of all states.
Apply By Mail
Select your state to download an application to apply by mail.