Frequently Asked Questions
I already have personal disability insurance, why should I consider this coverage?
Your personal disability insurance is meant to supplement your personal income if you're disabled — not to cover the expense of running your practice. Having office overhead expense insurance helps reduce or eliminate the financial burden of funding your office's operational expenses through personal savings and other assets.
What if I already have office overhead expense insurance?
Great! That means you know how important this type of coverage is. If your current coverage isn't enough to keep up with the rising costs of running a practice, you can combine this insurance with your existing coverage for a total combined monthly benefit of up to $30,000.
Are premiums tax-deductible?
This policy has been designed to conform with the Internal Revenue Service ruling (IRS Publication 535 [2014] Business Expenses, Ch. 6 Insurance), allowing premiums to be deducted as a business expense. Please consult your personal tax advisor.
I've been told that, as a physician, it's essential for me to have 'own occupation' disability insurance. Does this coverage provide that level of protection?
Yes. This coverage defines total disability as the inability to perform the material duties of your current occupation or profession — not just the inability to work in any job, within or outside of the medical field.
Is membership in the AMA required?
No. Membership in the AMA is not required to apply. For at least the first year of coverage, AMA members receive a 35% rate reduction and non-members receive a 10% rate reduction.
Why should I get my coverage through AMA Insurance?
Since 1988, AMA Insurance has been offering high-quality, economical coverage designed to meet the unique needs of physicians nationwide. We can take advantage of the buying power available to America's one million plus physicians to secure exclusive group rates and physician-focused coverage you won't find anywhere else.
How much coverage can I apply for?
Up to a $20,000 per month benefit is available. You can also combine other office overhead coverage with this plan for a total combined benefit of up to $30,000 per month.
You can also choose the waiting period (30, 60, or 90 days) and benefit period (6, 12, 24 or 36 months) that best fit your unique needs. The waiting period for an organ donation is 0 days. The waiting period is defined as the period of time from the start of total disability during which no benefits are payable. The waiting period is only satisfied if you are not working in any occupation.
What does "waiting period" mean?
The waiting period is defined as the period of time from the start of total disability during which no benefits are payable. The waiting period is only satisfied if you are not working in any occupation.
Is the monthly benefit sent to my health care providers?
No. This insurance is designed to help replace revenue you're not able to generate while you are disabled; the money is sent directly to you, and you may use it to help cover the expenses of running your office.
How long will my benefits last?
Benefits will continue until you receive the equivalent of 12 monthly benefit payments (or your selected benefit period, if other than 12 months). If you are disabled prior to age 65, benefits are payable up to the benefit period selected. For total disability that begins on or after age 65, benefits are payable up to 12 months.
What if my health declines? Will my rates go up?
You can never be singled out for a rate increase or have your coverage canceled due to your health. You are also assured that your rates will never increase as a result of the number of claims you've made. Rate increases occur as you move from one age bracket to the next. Additionally, the insurance company can only change premium rates on a class-wide basis. For example, a "class" may be a group of insureds in the same age group. Rates may vary by state of residence.
What if I apply now and then change my mind?
Once your application is approved and coverage is issued, you'll receive a Certificate of Insurance. Then you'll have 30 days to decide if you're completely satisfied with your coverage. If you decide this coverage isn't right for you, return your Certificate, without claim, within that 30-day period and you'll be under no further obligation.
Do I have to pay my first premium when I apply?
No. You don't need to send any money until you have been approved for coverage. Your first premium notice will be enclosed with your Certificate of Insurance.
What is medical underwriting?
Medical underwriting is a process used by insurance companies to determine your health status when you're applying for insurance, in order to decide whether to offer you coverage, at what price and with what exclusions or limits.
Note: when applying for insurance, your information may be shared with other insurers through MIB, Inc. (formerly known as Medical Information Bureau). MIB is a not-for-profit membership organization of insurance companies which operates an information exchange on behalf of its members to assess an individual's risk and eligibility during underwriting.
Who underwrites this plan?
Underwritten by:
New York Life Insurance Company
51 Madison Avenue, New York, NY 10010
On Policy Form GMR-FACE/G-30682-0
Under Group Policy No. G-30682-0
NEW YORK LIFE and NEW YORK LIFE  Box Logo are
trademarks of New York Life Insurance Company.  Other
trademarks are the property of their respective owners.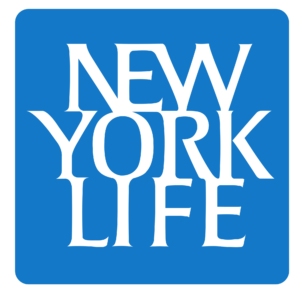 New York Life is licensed/authorized to transact business in all of the 50 United States, the District of Columbia, Puerto Rico and Canada. Not all group coverage it underwrites is available in all jurisdictions. Please check the applicable insurance brochures for current availability. New York Life's state of domicile is New York, and NAIC ID# is 66915.
AMA Insurance incurs costs in connection with providing oversight and administrative support for this insurance, and is reimbursed for these costs. The American Medical Association also incurs certain expenses in connection with the insurance and is reimbursed for such expenses.
This website explains the general purpose of the insurance described, but in no way changes or affects the policy as actually issued. In the event of a discrepancy between this website and the policy, the terms of the policy apply. All benefits are subject to the terms and conditions of the policy. Policy underwritten by New York Life Insurance Company. Exclusions, limitations, reduction of benefits and terms under which the policy may be continued in full or discontinued are detailed in the Certificate of Insurance issued to each insured individual and complete details are in the Group policy issued to the policyholder. This program may vary and may not be available to residents of all states.
SMRU #1766472
Apply By Mail
Select your state to download an application to apply by mail.