Medicare Facts Retiring Physicians May Not Know.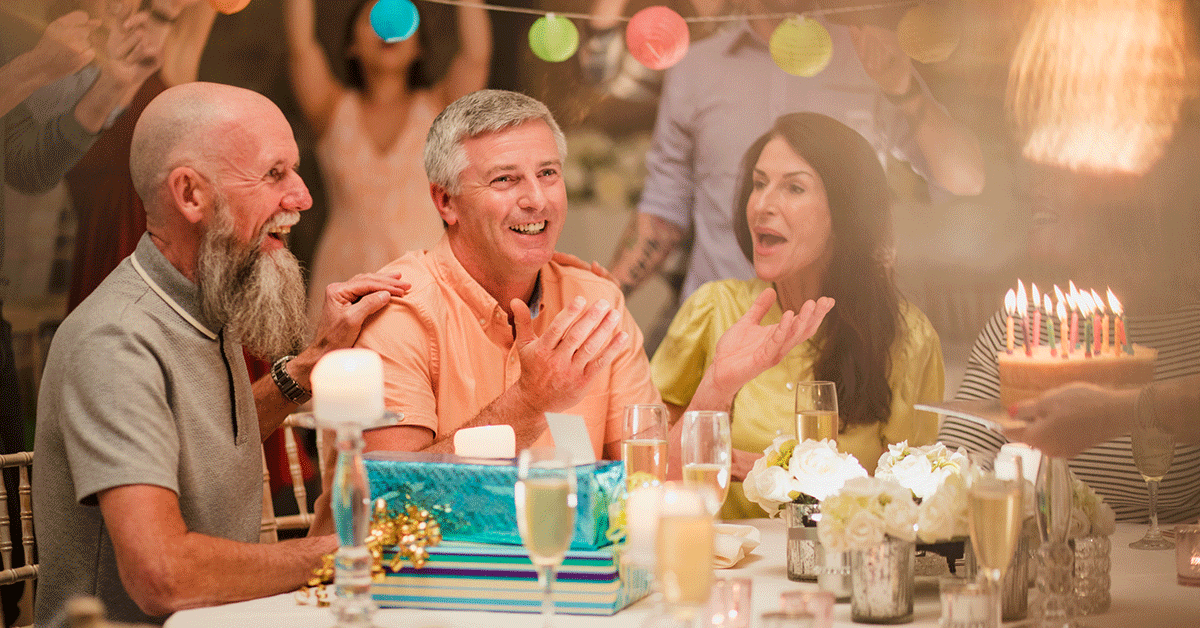 Is your 65th birthday approaching? Congratulations, you're reaching an important milestone in your life. At 65, you become eligible for Medicare.
It's not difficult to sign up for Medicare, but a little advance planning will help you arrange the Medicare protection that best covers your needs. Keeping an eye on the calendar can assure that you seamlessly transition from private insurance to Medicare without losing sleep … or a day of coverage.
Let's start with the basics.
Assuming that you have paid Medicare taxes for at least 30 quarters (7.5 years), you will pay no premium for Medicare Part A which covers hospital costs. And if you are already receiving Social Security benefits, you'll be automatically enrolled in Part A, even if your private health insurance coverage continues. (Both will apply to any hospital bills you incur.)
To get Medicare Part B benefits which covers physicians' fees and a range of miscellaneous costs you must sign up during a specific initial enrollment window. There is a premium charged for Part B. If you are receiving Social Security benefits, the premium will be deducted from your monthly Social Security payment. And that's where watching the calendar comes in.
If you are retired, ready to retire, or want to replace private coverage with Medicare, your window for enrollment opens three months prior to the month of your 65th birthday and closes three months after. And there are consequences for missing that seven-month period:
You will have to wait for the annual Medicare open enrollment period (Oct. 15 to Dec. 7 each year) to sign up
Your Medicare Part B premium will increase by 10 percent for every 12-month period you delay. This is NOT a one-time penalty; it applies EVERY month as long as your Part B coverage continues. Over time, it could easily add up to hundreds, even thousands, of dollars.
If you are continuing to practice and keep the insurance that is part of your benefit package, or if you are covered by a spouse or partner's private insurance, you can wait to enroll until your private coverage ends, but then you must enroll in Medicare Part B within eight months of the end of that coverage to avoid the penalties described above. There are exceptions; an insurance counselor can help you decide if they apply in your case.
You should plan to complete your Medicare enrollment at least a month before discontinuing your private health coverage.
What about the costs basic Medicare doesn't cover?
Even with Medicare Parts A and B, you, as a patient, will still be responsible for a significant portion of hospital and doctors' costs.  But there are privately insured options that help make up the difference, and they are only available if you are enrolled in Medicare Part B. If you are enrolled In Part B, you are also eligible to enroll in Part C, also called Medicare Advantage; or a Medicare Supplement Plan, also called Medigap; and in Part D, for prescription drug coverage.
Many physicians find Medicare Supplement plans satisfy their needs and preferences more effectively than the managed-care Medicare Advantage plans. Certainly, Medicare Supplement plans offer greater flexibility when choosing a health care provider— they are accepted by every provider who accepts Medicare and there are no geographic limits.
You can choose from Medicare Supplement plan options offered by private insurers with varying levels of coverage and premiums. Keep in mind that you will continue to pay the Medicare Part B premium, as well as the premium for your Medicare Supplement plan. While these plans can cover most costs, no Medicare Supplement plans offered to people who became Medicare eligible after 2020 cover Part B deductibles.
If you elect to enroll in a Medicare Supplement Plan, the best time to sign up is during the six-month open enrollment period that begins in the month when you are 65 and have enrolled in Medicare Part B.
During your six-month period, you are guaranteed acceptance by the insurer at the rate that applies in your state, regardless of your health. If you miss the six-month period, you may be subject to underwriting and charged a higher rate based on your health. It is possible that you might be denied coverage altogether. You may also have to wait for an open enrollment period and miss months of coverage. (If you have employer health insurance you may qualify for an exception to this rule.)
What about prescription drug coverage?
Neither Medicare Part A or B cover prescription drugs. Medicare Part D plans are a government benefit that are administered by private insurers. All Part D plans are approved by Medicare and follow certain guidelines. While some Medicare Advantage plans include prescription drug coverage, Medicare Supplement plans do not, so a Part D plan is a valuable addition to your retirement health insurance portfolio if you choose a Medicare Supplement plan. Again, the best course of action is to sign up during the initial enrollment period.
As you approach 65, you'll be looking at Medicare from a new point of view. It pays to look carefully well in advance of key deadlines. That way, you can arrange the options you are comfortable with, in a timely manner. But realize that there will be opportunities to change the arrangements you have made during designated annual enrollment periods.
Whether you choose supplemental coverage when you turn 65 or when you retire, you must sign up for Medicare Part A now. If you need help, seek advice from professionals who understand the special insurance requirements of physicians and their families. They can help protect your assets from health care costs and help you enjoy your retirement.
Important Dates For Medicare Enrollment
Your 65th birthday month +/- 3 months
Medicare Supplement Open Enrollment
65th birthday + 6 months
Medicare Open Enrollment
Oct. 15–Dec. 7 every year
(New coverage begins Jan. 1.)
Medicare Advantage Open Enrollment
Jan. 1­-March 31 every year
(New coverage begins July 1.)