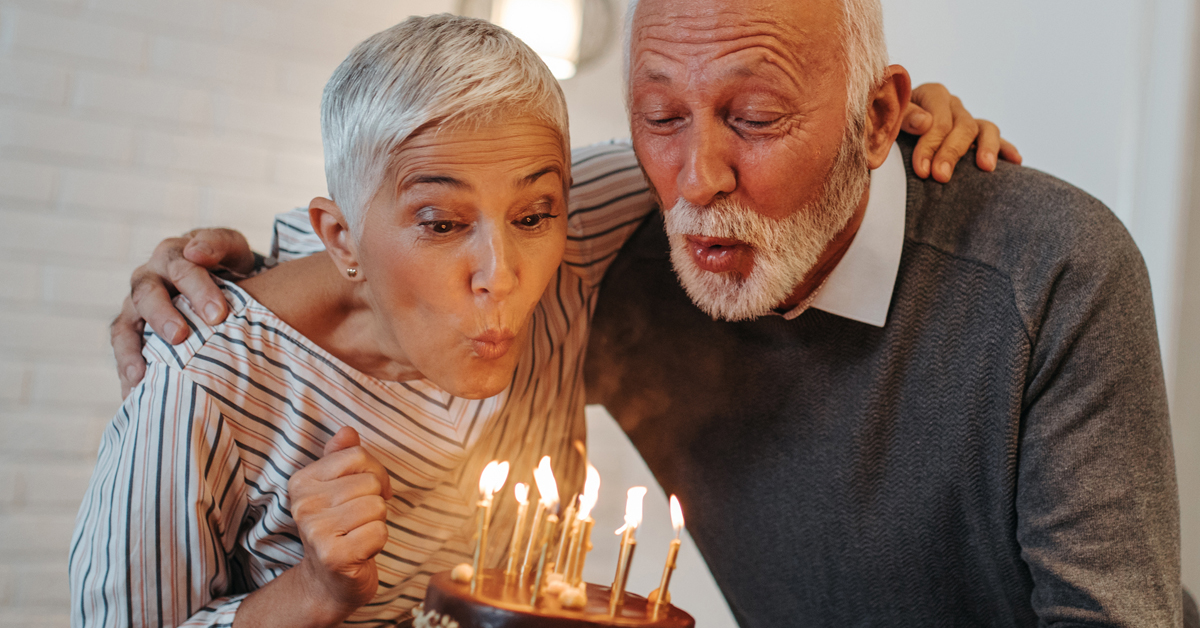 For years, you've invested a huge part of yourself in your profession. You studied. You put in grueling months of internship and residency. You sacrificed time with your family to take care of patients who needed you. Now, you're turning 65, and it's time to focus on the next phase of your journey. Here are some steps you can take to protect yourself and your family from unexpected drains on your resources.
1. Review all your current insurance policies.
This is a good time to make needed changes to your insurance portfolio. Housing prices have risen substantially over the past few years. Does your homeowner's insurance reflect the new value of your home? Is the liability coverage sufficient? Will you be losing life insurance provided by your practice or employer when you retire? Before you retire, it's a good idea to talk with an insurance professional who can help you make needed adjustments.
2. Consider consolidation.
You can often save a bundle by insuring your home, your vehicles, boats, et al, with one company. It's worth looking into — you could be pleasantly surprised!
3. Relearn your Medicare A-B-Cs.
As a physician, you may be very familiar with Medicare as a payee. But there is much to learn when Medicare becomes your personal primary health coverage, which can happen at age 65. A good place to start is with the alphabet-identified parts. Knowing your Medicare A-B-Cs will help you get your best protection from the health care costs that come as you grow older.
Parts A and B — Original Medicare consists of Part A (hospital costs) and Part B (physician fees and several other non-hospital expenses) Parts A and B cover only 80% of Medicare-approved costs. However, there are options to take care of substantial parts of the remaining 20%. One often favored by retiring physicians is a Medicare Supplement policy offered by private insurers (also called Medigap). It works with Parts A and B. Medicare Supplement insurance is accepted by any provider that accepts Medicare.
Part C — Medicare Part C, better known as Medicare Advantage, replaces Original Medicare. Medicare Advantage plans are offered by private insurers and cover specific geographic service areas and providers who are in the network. These can be structured in various ways, but typically are HMOs or PPOs. As you know, there are networks, and if you are considering a Medicare Advantage, you'll want to see that your preferred providers are on the list. Some Medicare Advantage plans include prescription drug coverage.
Part D — This is separate coverage exclusively for prescription drugs. If you plan on using Original Medicare plus a Medicare Supplement Plan, you will want to add Part D.
4. Know your Medicare enrollment periods.
Your Individual Open Enrollment Period will begin three months prior to the month of your 65th birthday and end three months after. You can enroll in Medicare at this time, even if you plan to continue to be professionally active and will be covered by a group major medical policy. Or you could postpone signing up for Medicare until your group coverage expires and take advantage of a special enrollment period. Discuss these options with your insurance agent, so you don't miss the open enrollment period—that could result in a costly penalty that could increase your monthly Medicare premium. And missing an open enrollment period for a Medicare Supplement plan could mean you are charged a higher rate, have to wait for coverage of a pre-existing condition, or are even denied this valuable insurance.
5. Plan for an annual check-up with a specialist.
Your needs may change … property values do change, and you want to make sure you always get the protection you and your family need. A licensed agent who specializes in the protection of physicians — active and retired — will be a valuable resource at 65 and beyond.
Moving Forward.
Retirement, whether before, after or at 65, should be a time when you relax and enjoy. Making sure you are protected from the financial impacts of illness, accidents, and damage to property is a solid step toward peace of mind. Talk with an insurance professional who understands your particular needs and can help you assemble a full protection plan. You'll be glad you did.
Important Dates For Medicare Enrollment
Your 65th birthday month +/- 3 months
Medicare Supplement Open Enrollment
65th birthday + 6 months
Medicare Open Enrollment
Oct. 15–Dec. 7 every year
(New coverage begins Jan. 1.)
Medicare Advantage Open Enrollment
Jan. 1­-March 31 every year
(New coverage begins July 1.)