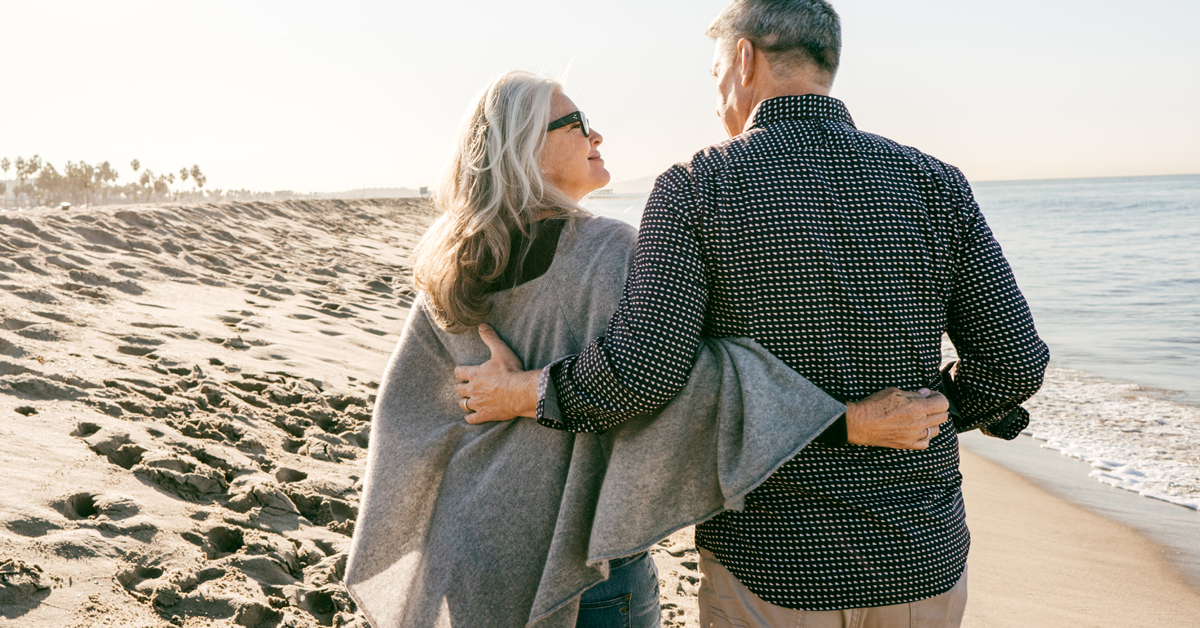 Yes, there are several Open Enrollment Periods you need to be aware of as you near retirement and manage your health care resources through your retirement years. It's important to know when they occur and how you might be affected.
For example, missing the Open Enrollment Period for Medicare Supplement insurance means you could be denied the coverage you prefer. If you participate in a Medicare Advantage plan, missing the defined period might mean you are forced to delay necessary changes for several months.
Here's a Quick Navigation Guide
Below is a short summary of the Open Enrollment Periods you'll typically encounter. It will help you avoid pitfalls and secure the best retirement health insurance coverage for your particular needs.
1. The Individual Enrollment Period for Original Medicare (Parts A and B)
Most people become eligible for Original Medicare when they turn 65, can enroll at anytime during the seven-month period beginning three months prior to the month of your 65th birthday and ending three months after the birthday month.
Coverage can begin on your 65th birthday if you are enrolled at that time.
Shopping Tip: You must have enrolled in Medicare Part B to be eligible for Medicare Advantage or Medicare Supplement plans.
2. The Open Enrollment Period for a Medicare Supplement Policy
The best time for you to buy a Medicare Supplement Insurance policy is during your 6-month Medicare Supplement Open Enrollment Period. This period automatically starts the first of the month you have Medicare Part B and are age 65 or older.
During this six-month period, every insurer offering Medicare Supplement coverage in your state must accept you, regardless of your health. But afterward, an insurer may…
Refuse coverage
Impose a waiting period for coverage of a pre-existing condition, or
Charge you a higher rate than others of your age and state.
Coverage arranged during this period begins when the policy is issued. Once you are issued a Medicare Supplement policy, you can keep it for life as long as you pay the premiums when due, have given accurate information when you apply, and your insurer remains solvent.
There are a number of exceptions, and state regulations vary. Your licensed insurance agent/producer can provide you with the information you need to best protect your financial health.
Shopping Tips:
A Medicare Supplement policy is yours for life, even if you move to a different state, as long as premiums are paid when due. It covers any provider who accepts Medicare.
If you let your initial Medicare Supplement enrollment period pass by, you may want to ask if an insurer offers guaranteed issue at other times. Some do.
3. The Annual Open Enrollment Period October 15 to December 7
This period applies only to those already enrolled in Original Medicare or in Medicare Advantage (Part C) and who want to make changes.
During this period you can …
Change Medicare Advantage plans
Sign up for a Medicare Advantage plan
Drop your Medicare Advantage plan and return to Original Medicare
Add or drop a Prescription Drug Plan (Part D) or change from one plan to another
Any changes you make take effect on January 1 of the following year.
Shopping Tip: Remember that you cannot combine benefits from a Medicare Advantage plan and a Medicare Supplement plan.
4. The Medicare Advantage Open Enrollment Period January 1 through March 31
This period is open only to people with existing Medicare Advantage plans. If you have one, this is your opportunity to …
Change Medicare Advantage plans
Drop your Medicare Advantage plan and return to Original Medicare (and optionally add a Medicare Supplement Plan)
Add or drop a Prescription Drug Plan (Part D) or change from one Part D plan to another
Changes made during this period take effect in July.
Shopping Tip: As you know, formularies differ and change. Be sure to check current formularies when considering a Prescription Drug Plan.
What if you're retiring, and You're Not 65?
If you're younger …
You can begin to receive Social Security benefits at age 62, but you will not be eligible for Medicare until age 65. However, if you are receiving Social Security benefits before age 65, you will be automatically enrolled in Medicare when you reach age 65. Your six-month open enrollment period for Medicare Supplement insurance will begin on your 65th birthday.
If you're older …
If you can establish that you have creditable coverage up until your retirement time, you may be eligible for special enrollment periods for both Original Medicare and Medicare Supplement plans. Talk with a licensed insurance agent/producer about your rights and options.
This Is Just the Beginning.
There is much more to know about Medicare, open enrollment, and how plans like Medicare Supplement, Medicare Advantage, and Medicare Part D work together. You know as well as anyone that Medicare is complicated. The licensed agent/producers at AMA Insurance are ready to help you make the most of what it can provide. Taking care of physicians and their insurance needs is what we do … and they've been doing it for more than 30 years.  They are ready to talk.
Ready to explore? Here are helpful resources:
Your state insurance department.
Important Dates For Medicare Enrollment
Your 65th birthday month +/- 3 months
Medicare Supplement Open Enrollment
65th birthday + 6 months
Medicare Open Enrollment
Oct. 15–Dec. 7 every year
(New coverage begins Jan. 1.)
Medicare Advantage Open Enrollment
Jan. 1­-March 31 every year
(New coverage begins July 1.)