It's time to get your financial house in order!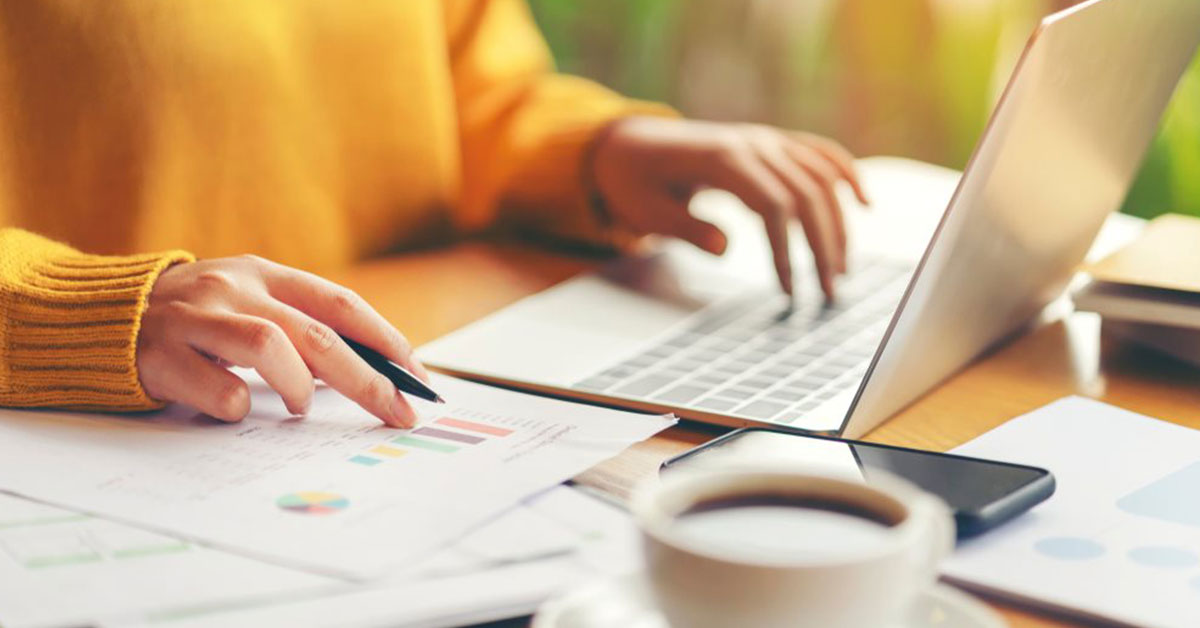 Change of seasons is a great time to tackle those things around the house we forget about during the year—take stock of what you have, making sure things still fit, update those things that are outdated. It's a good habit to adopt to help keep your financial house in order as well. And a place to consider starting is at its foundation–your insurance.
If it's been a while since you looked at your insurance there's a good chance it may not be meeting your needs. Any changes in your personal and professional life should be reflected in the amount and type of insurance coverage you have. Now maybe an excellent time to review your policies.
Where to begin?
The first thing you'll want to do is gather up all your important financial documents. Keeping your insurance policies and important documents in a single location helps make this an easy task. If you've not been good about maintaining a single location for all your important documents maybe this year you can establish that practice. Consider scanning documents or asking carriers to send pdfs of insurance policies to eliminate paper and store them all in one electronic insurance folder.
Don't go it alone, find a trusted source.
You have unique insurance coverage needs. As you conduct your annual insurance review, it's important that you work with insurance professionals who understands the unique character of your profession and the impact it has on your overall financial goals and insurance needs. For more than 30 years, AMA Insurance has been helping medical students, residents, physicians, and their families obtain the insurance protection they may need throughout their life. Our team of Physician Insurance Specialists are ready to put their expertise to work for you. Our specialists are non-commissioned, salaried employees, they aren't working toward a sales goal, only your goals. Their sole purpose is to assist you without pressure, judgement, or jargon.
Check that your insurance has kept pace with your career and lifestyle.
Your insurance portfolio should evolve with your career and life. The type of coverage and benefit levels you maintain should change with each career stage, professional accomplishment, and life event—salary increases, job changes, getting married, a new child, moving, a child leaving home and becoming financially independent, and retirement. If it has been a while since you purchased your insurance, you may find that there are gaps in your coverage. Has your physician disability income insurance benefit kept pace with the changes in your salary and living expenses? Would your current life insurance benefit meet the needs of your family if something were to happen to you? Safeguarding the financial health of your family is at the heart of a solid financial strategy. A thorough review of your current coverage, including insurance provided by your employer, will help you assess the current state of your insurance and prepare for the future. You should check your policies for options that might allow you to enhance, change, or convert your coverage to meet your changing needs. You might also look for new coverage to help  fill in any gaps. An Insurance Specialist can help you find insurance solutions to help strengthen your insurance protection strategy.
Check your homeowner's or renter's insurance for gaps.
Too often homeowners and renters purchase an insurance policy when they first move in and don't take the time to reassess their policy and needs. This oversight can lead to a gap in coverage.
If it's been sometime since you purchased that homeowners or renter's policy and you've done some home renovations or added to your personal possessions, it's likely that policy doesn't offer the full protection you think it does. Take some time to review your policy while you consider the value of what you own. Does your insurance provide a discount for home security systems or cover identify fraud? These features can help keep you safe and save you money.
Do you have the right mix of coverage?  Many young physicians enter an employed setting upon completion of residency and are provided traditional group long term disability coverage through their employer.  But coverage with most group plans ends should you decide to leave.  Purchasing supplemental physician disability coverage that stays with you, even if you change employers is important – especially for younger physicians who can typically secure lower rates while they're younger and healthier.
Don't overlook your auto insurance.
Like a tune up for your car, your auto insurance might need an adjustment. An annual review of your auto insurance might help you find ways to save that you hadn't considered. If you've changed jobs or moved recently, the impact on your daily commute might have an effect on how much you're paying for your insurance. Other things that can change your premium costs include certain milestone birthdays, maintaining good credit, taking driver safety courses and having student drivers earn good grades. Going over your policy could end up saving you money. Combining auto and homeowners with a single insurance carrier often provides discounts – check to make sure that you're getting all the discounts available to you.
The final step—take action.
When you complete the review of your insurance policies, you will hopefully gain a clear picture of the ability of your insurance portfolio to help protect you and your family. But it doesn't end there. It's important that you take the next step and consider filling in any gaps by adding to your existing coverage or exploring new insurance options. With your financial goals in mind and a full assessment of your current insurance you'll be on track to building out a more robust portfolio to help protect yourself, your family, and your financial future. Take the next step and schedule some time with an Insurance Specialist or visit amainsure.com.